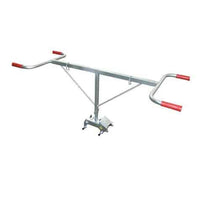 Ideal for laying tiles and pavers.
It is an all stainless-steel

handle is a metal attachment which easily and securely connects to the GRABO's 4 metal anchoring points.

Made for laying pavers, tiles, natural stone and wet set concrete. The DUO carrying handles makes it easier for two workers to work together in an upright position.

Weight: 22 lbs.